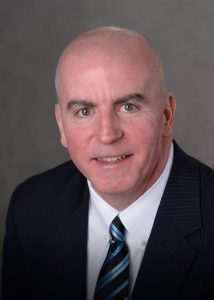 Bruce Donovan has been promoted to Senior Vice President, Branch Administration at The Savings Bank. In this position as a member of the Bank's senior leadership team, Bruce serves as the Bank's Security Officer and will continue to oversee the staff and operations of the Bank's eight branch offices.
Bruce joined The Savings Bank in 2000 as Manager of the Lakeside Branch Office after a 15-year career at area banks in a number of retail bank leadership roles. During his 20 years at The Savings Bank, he has been promoted to several positions of increasing responsibility within branch administration. Prior to his recent promotion, Bruce served as Vice President, Branch Administration, and he will continue to serve on the Bank's various committees to focus on enhancing the customer experience, bringing innovative products and services to market and to be a trusted resource to the Bank's customers and the communities the Bank serves.
"Since Bruce joined the Bank, he has worked tirelessly to ensure that the branch offices and staff exceed the expectations of our customers and the community," said Bob DiBella, President and Chief Executive Officer of The Savings Bank. "He has used his strong administrative skills and extensive retail experience to enhance operations with the branches at all levels. The Savings Bank is fortunate to have an employee like Bruce who has a tenacious work ethic that contributes to the Bank's success."
Bruce received his degree in Business Management from Northeastern University. He is a graduate of the New England School of Banking at Williams College, and has attained accreditation from the American Institute of Banking and OMEGA for Consumer Lending.
Bruce resides in Wakefield with his wife Cathy where they are active in several professional and community organizations. Bruce is a member of the Wakefield Rotary Club, serving as a Board Member and Treasurer, and is a former Board Member of Saint Joseph's Church Finance Committee and the Wakefield/ Lynnfield Rail Trail Committee.