Everyone has different needs when it comes to managing their checking accounts. At The Savings Bank, you'll find a selection of checking products that let you decide which account works best for your needs.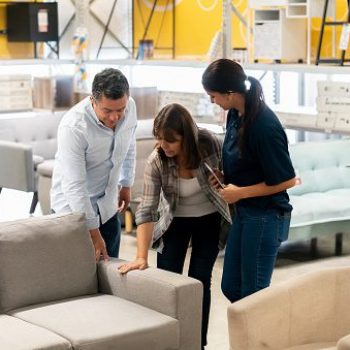 Basic Checking account is what you're looking for if simplicity is what you want. Of course, our Basic Checking account can still have all the added conveniences as our other checking accounts.
Basic Checking includes:
No monthly service charge
Unlimited check writing
No minimum balance requirement
$25 minimum opening deposit
Free eStatements (paper statements are available for $5 per month)
A checking account with a preferred interest rate and special banking benefits designed exclusively for First Financial Trust clients to manage their day-to-day banking at The Savings Bank.
Preferred rate added for accounts with balances of $5,000 or more and Direct Deposit
No transaction limitations
Unlimited TSB ATM access, and $25 rebate on ATM surcharges
Free order of checks or discount on designer checks, annually
Free Safe Deposit Box, where available
Debit Card, Online and Mobile Banking, and Overdraft Protection
Fully insured
All our checking accounts include easy access to your accounts with tools including:
Automatic Account Alerts with Notifi
eStatements
Unlimited access at TSB ATMs and no foreign ATM fees with Direct Deposit
Surcharge-free ATMs through SUM® program ATMs
From our customers
"Always helpful whether in the branch or online!"
From our customers
"The employees are knowledgeable, reliable, industrious as well as kind and personable."
From our customers
"I found your online banking system very user-friendly. I also would like to mention that the staff in the Wakefield branch are professional and very helpful."
From our customers
"I mostly use the Methuen branch. All of the tellers have been wonderful and the branch manager is fabulous."
From our customers
"I love it here!! Best service all around."
From our customers
"Such a great support center when you need help, and the technology has kept up. I use Zelle which solved a banking problem I had had for years. The team in Greenwood is absolutely excellent! Thank you all."
From our customers
"I basically never have to go to the bank to deposit a check. it can be done from my phone saving me time, trips and gas which means I can focus on other important tasks."
From our customers
"I spoke to Theresa today and she was incredibly helpful! That is why I bank with you! The personal touch is what makes the difference!"
From our customers
"Their community involvement has made a huge difference in Wakefield over the years."
From our customers
"Love Lakeside. Mario and staff always greet me by my first name."
From our customers
"I am older and appreciate the ease of banking online. I always get good service at the branches I visit."
From our customers
"Banking with The Savings Bank was with me for several years & it will always be my bank forever!!"
From our customers
"Love the tellers at the Lynnfield Center location. Very professional and caring."
From our customers
"Great people. Great service. Convenient."
From our customers
"The whole banking center experience is excellent. The website is superior to most for my wants/needs to obtain and store on MY own computer our home banking records."
From our customers
"Bank personnel are always so willing to help. They always greet us with a smile. In this world today, it makes us feel good!"
From our customers
"Competent, knowledgeable, customer-focused, and very warm and friendly employees."